LifeStyle Reformation talks about DeskGod
---

Daniel Hines
CEO and Life Consultant
LifeStyle Reformation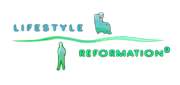 "We are a niche service and in our industry of consulting it is all about realization and motivation. Knowing our target market intimately is vital, DeskGod gave us that ability. It led us to designing new programs and we have grown our client base by 25% in just two months."
LifeStyle Reformation helps their clients develop and achieve a winning life perspective through their innovative life consulting service.
---
DeskGod gave LifeStyle Reformation the tools they needed to get deep insight into their client's interests.
Targeted visitor tracking and reporting allows prospect segmenting
Ability to outline buying paths based on interests
Developed company knowledge base to house proprietary processes and company information
In-depth visitor insight led to development of new programs and processes increasing their client base by 25%
---
Challenge: For a company whose work is directly dealing with the lives of others it is vital to know your clients and potential clients just as well as they know themselves. LifeStyle Reformation maintains their prestige working with A-list celebrities having the right tools to get into the minds of their prospects is paramount to their success. Basic analytics applications wouldn't cut it, they needed a more sophisticated and trackable analytics software. They needed to market to their clients before engaging with them.
---
Action: LifeStyle Reformation incorporated DeskGod into their business model and applied their sales practices with ease. Implementing sophisticated tracking and goals for their clients and prospects was the beginning. Following that they started running strategic follow up campaigns using DeskGod's mailing services. For maximum efficiency, documents and company knowledge is stored properly, with access restricted to those who need it.
---
Benefits: Proper statistics brought them the understanding they lacked before, including understanding their client demographics, concerns and where the higher probability of closing prospects lies. Engaging with clients after utilizing DeskGod they can get right to the heart of the matter.. "the client". LifeStyle Reformation has since started running several new seminars by gaining the marketing insights they needed and have increased their clientele by 25%. Targeted email campaigns led to 30% of their previous clients signing up for new seminars and aided in building stronger client relations.