FloWriters talks about DeskGod
---

Tom Tough
Managing Director
FloWriters Inc.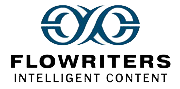 "In the world of SEO and content there is so much competition you have to be constantly engaged with your prospects and settle contracts on the fly. The LiveChat feature of DeskGod's software gave us the ability to exchange documents right through the chat widget. Now we close 60% more contracts per month"
FloWriters is one of the leading providers of quality ghostwriting services in everything from music to software.
---
DeskGod services helped FloWriters optimize their website to match their sales process which increased their clientele six fold.
Rapid document exchange generated a 60% boost in contracts closed per month
Instantaneous engagement with prospects
Targeted analytics helped design campaigns around geographic location
Gained a working knowledge base which reduced time spent locating job specific information
---
Challenge: There is no time to waste for FloWriters, when grabbing the attention of their prospects they have to be quick. Designing content for big bands like Muse and Red Hot Chili Peppers getting things done fast is a necessity. FloWriters has worked with several engagement tools in the past but managing different applications is slow. They were losing prospects by not being able to get them the information while they are hot and ready to buy. They needed to shorten their sales process and have fast paced interactions.
---
Action: FloWriters put DeskGod's marketing services and software features in place in addition to their content mastery to capture their web prospects immediately. Having the marketing tools to strategically engage clients and negotiate contracts instantaneously with their high profile clients enables them to close contracts at a higher rate than before. FloWriters utilized DeskGod storage features to segment content demos by interest and the knowledge base to give every team member easy access to the information they need.
---
Benefits: Since working with DeskGod FloWriters closes an average of 60% more clients per month by delivering targeted demo work in seconds and having the ability to negotiate terms on the fly. With result oriented statistics from the DeskGod software they engage their clients with trending content based on geographic interest, yielding a tremendous boost in customer conversion. Now it's easy to transfer targeted content examples and close their prospects as they demo FloWriters work. Today FloWriters' sales team has grown by three members and their creative content team is steadily expanding.