Access your company files from anywhere and anytime
DeskGod storage manager allows you to get the documents you need, instantly. Your files are stored in a secure place in the cloud and accessible through your browser.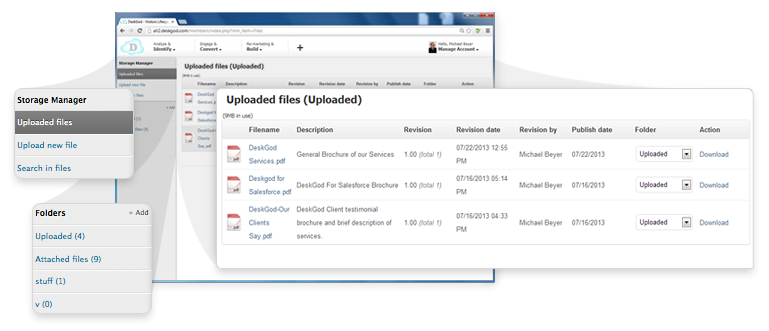 Attach documents to emails, Help Desk requests, share them between different departments and send them through live chat at the click of a button.
"This Storage manager has the best integration features we have ever seen. It increases our productivity because of the integration with LiveChat, Task Manager, Email Marketing and Help Desk."
- AARONS Inc.
Control who can access certain documentation and who can edit
Separate documents by department and add them into your workflow
Integration in Help Desk, LiveChat, Emails and Task Manager