About DeskGod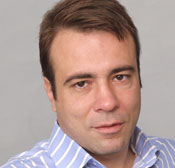 Daniel Hristov, President & CEO
In 2012, we started work on DeskGod.com after one happy accident when one of my friends was in my office and saw the set of our custom built applications we used to manage our websites. Then he asked me to install the same set in his company's websites without commenting on the high price I asked for it. Then I thought that it will cost me no more than a week to transfer this existing technology but I was wrong. It took me 3 months to implement the software in his website. Spending a lot of time to adopt the software to his personal needs and server architecture.
Then we realized the problem. Our research shows that there is lack of solutions suitable for small and medium businesses that cover all stages of visitors activities and can be installed on each website in minutes without being an IT expert.
In 2012, I created DeskGod with a great passion and strong vision to build a notable company – a game changer with our advanced technology and through experienced leadership;
A company that provides tremendous value to clients. A company that creates monumental returns for investors. A company that gives our clients a great feeling in their everyday use of the software and one that is the best place to work within.
DeskGod's vision is guided by the idea of providing small and medium businesses with the same kind of software tools that only the largest corporations have. Giving them the best tools and the ability to be fully competitive, the power to keep growing even in a bad economy, and the freedom and flexibility they are hoping to achieve. Giving the companies the edge they are looking for to grow faster.
Because to succeed and survive in our world of persistent change, marketing professionals have need of a new breed of software that can handle the changes in the marketing environment. A new breed of software that helps them convert more of their website visitors into paying customers with ease.
To build sustainable growth and connections with those clients over time and eliminating the intense complexity of customer engagement in real-time.
Salespeople need to communicate flawlessly with clients across all stages of the sales funnel. And marketing needs data and analytic insights in order to understand how to distribute marketing budgets.
Our solution must be very easy to use. It is for people who believe that marketing should be simpler. Visitors Lifecycle Management (VLM) is totally unlike other types of business solutions. Current systems in use are typically configured once, and then used for years with small changes. But the real market is much more dynamic, companies need to routinely adapt their systems to the changing environment every week or month effortlessly, without being an IT expert. Our customers of DeskGod share in the fact that they reduced the time they previously spent switching between different disjointed systems by 33%. Which freed them up a considerable amount of time for organizing priority tasks and more time to be creative.
Our solution must face all the challenges that web business see every day. It should be one that covers the entire journey of visitors on the website and control all aspects of visitors lifecycle management. Save customers from constantly switching between multiple applications necessary to accomplish one single task like: email marketing, analytics, helpdesk, live chat and more. Visitors are the livelihood of online businesses. Visitors must be accurately guided into becoming your customers, so they are not snatched up by your competitors.

Deskgod was envisioned and developed by people with years of experience as website managers and understand first hand what online businesses need to become leaders in their industries.
Our solution should be complete, not only for you but also your website visitors. Your website visitors don't know what tools you use, but they will notice if you use standalone disjointed systems that make a disorienting user experience while they move through one stage of the sales funnel to another.
DeskGod Visitors Lifecycle Management(VLM) scales the whole customer experience to a whole new level. It covers all the stages of the sales funnel and combines a complete range of tools for managing the entire Lifecycle of website visitors. With the power of integrated features, Deskgod is the only complete (VLM) solution for online businesses, available on the market today.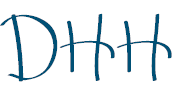 Daniel Hristov, President & CEO