Visitors LifeCycle Management & Sales Leaders
Deskgod is thriving as the Visitor Lifecycle Management leader under the guidance and leadership of some of the brightest minds and most experienced executives.
Management Team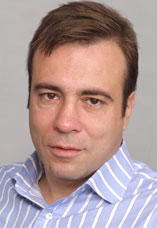 Daniel Hristov
President and CEO
Daniel is a technological veteran, with 16 years of experience in building and managing breakout technology companies.
Before Deskgod, he was President and CEO of Aupair-Options.com, a company that Daniel built from the ground up, bringing it tremendous success in a short time. Formerly, Daniel was CTO of a privately held company heading the programming and product development departments.
He also held leadership positions in several NGO's well known in the technology industry. He is the author of many marketing strategies, the most popular being the concept of Visitor Lifecycle Management.
Daniel holds a Masters's Degree in Computer Science.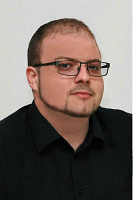 Michael Beyer
Chief Marketing Officer
Michael's main focus is set in increasing product authority, identifying key strategic partners, organizing new segments and expanding the company's reach through really being in touch with client and market needs. Michael joins DeskGod from MaGee Corporation, where as CIO, he was responsible mainly for business development.
Before advancing MaGee Corporation, Michael pushed forward as CMO with Buffit Technologies. At Buffit Technologies, his mission was to increase product recognition on the enterprise level, accomplishing this he contributed to tremendous company growth in the marble and granite industry.
Before growing Buffit, he served as a consultant to Neco Energy Solutions. Michael possesses a Bachelor's Degree in International Business from F.S.U. and an additional qualification in Business Strategy and Marketing.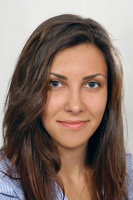 Christina Nikolova,
Senior VP Sales
Christina leads DeskGod's sales initiatives and is the planner in the design of the company's sales process and strategy.
Before joining DeskGod, Christina held top positions at leading call centers throughout Europe, where she organized and led sales organizations, spanning from mid-market to small-market customers.
Christina holds a Bachelor's Degree in Marketing from European University.