Stay in touch with your prospects
DeskGod Email Marketing helps you stay in touch with your customers and prospects to let them know about your new products and offers.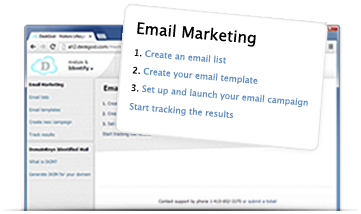 From email to purchase - Surpassing traditional email marketing
DeskGod Email marketing is more than just a newsletter tool. It is designed to serve the web-sales process and to boost sales by incorporating four lead nurturing tools. Deskgod Email Marketing works in unity with DeskGod Lifetime Visitor Profiles and DeskGod LiveChat giving you the power to quadruple results compared to traditional email marketing tools.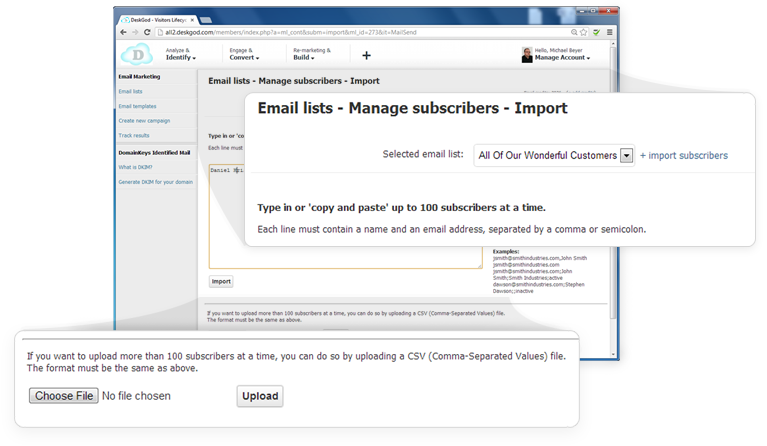 "Deskgod email marketing gave me the power to align sales and marketing… leading me to successfully close more sales with my previous buyers and better collaboration between the two departments.
Now we know which of our email recipients' actuality is going to a sale."
- Lee Walker
See In Real time:
Who receives your email
Who reads your email
Who clicks on the links in your email
What you can learn!
Who visited your website through your email
Who left and who stayed on your website
How many and which pages were visited
Visitor tracking by name
Who reached your final goals
Who returned to your website multiple times